MOUNTING HARDWARE
Catalog
Now that you've purchased your one of a kind signboard/couplet set - its time to hang them up. Nothing is worse then having a precious object fall and break due to insufficient or improper mounting hardware. We are here with our years of experience to see that you have all the proper hardware and knowledge to get the job done right.
All signboards will come with the appropriate grade "Saw Tooth" hanging clip. While this is satisfactory to get the job done there are other choices you may want to consider to enhance your signboards display.
"SAW TOOTH"
Stands strong and proud.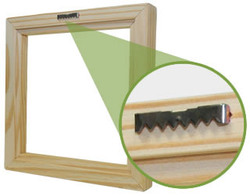 "D-RING & WIRE"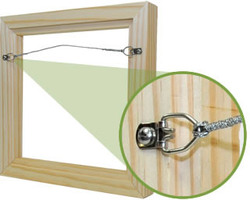 (MH# 1 ) $10
Everything you need to get it mounted correctly on Sheet Rock or Paneling.
Includes:
2 - D-Rings
1 - roll of 50lb wire
1 - NON - SLIP Wall Hook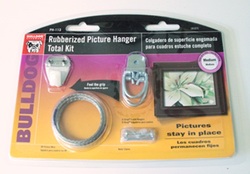 (MH#2) $10
Contains:
2 - D-rings
1 - roll of 40lb wire
2 - Heavy Duty Picture Wall Hooks
2 - Sheet Rock Wall Anchors
.